Web Design
You don't get a second chance to create a first impression.
Web Design
"…oh yeah, and we need a website"
Those days are long gone. Most businesses today create a website before they even
start
working on a brochure or advertising. Prospects and customers expect to go to your website to learn about you and your products and perhaps place an online order.
For many entrepreneurs, the business is the website. From bloggers who earn revenue from advertising, to content experts who charge membership fees, to online subscription services, physical products are no longer the only game in town.
Your Source of Ad Revenue

It is estimated that 27% of all websites are now based on WordPress! That is almost 16 million sites. Why? It streamlines and simplifies the website development process.  We can create a beautiful WordPress based website for you and you can either have us maintain and update it, or we can quickly teach you how to do it yourself. It all depends on your budget, needs, and desires. WordPress sites can integrate with eCommerce, so you can have your brochure, storefront, and even a blog all in one place.

HTML is the driving force behind most web content. Traditional website development uses HTML and other technologies like PHP, Javascript, and MySQL. Guess what? WordPress is based on these technologies. We understand these technologies and can do this kind of development as well. If you already have an HTML based site and want to switch to WordPress, we can "read the code" and make sure you don't lose anything in the transition. If a non-WordPress site better suits your needs, that works too. Drop us a note and let's discuss!
Responsive Design
Today it is crucial that your message is delivered in every possible way people use technology – phone, tablet, or computer. Any site we build uses the Bootstrap standard to insure your site looks great on any device. That goes for WordPress sites too.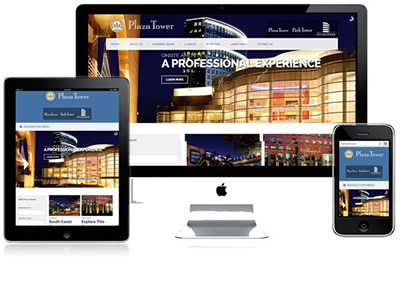 Site Rehab
If you are happy with your current site but need to make it look good on a phone, we can "rehabilitate" your existing site to make it mobile friendly. The site below is a traditional HTML (not WordPress) site. This client wrote and maintains his own site but needed help making it mobile friendly.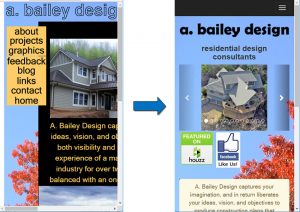 This doesn't have to be scary or expensive!
Our basic consulting rate is $85 per hour. We will provide quotes for small projects at no charge.
Larger project quotes may incur charges.
Office
879 Lost Cove Rd
Clyde, NC 28721
Hours
M-F: 8am – 6pm
S-S: Closed